Tanegashima Teppo (Rifle)

The Japanese matchlock was introduced to Japan by the Portuguese during the Sengoku period (warring state period). Originally called teppó, it was later known by the name Tanegashima, named after the island Tanegashima who was governed by 16 year old Tanegashima Tokitaka (1528–1579).
Our Tanegashima teppó (rifle) are handmade in Japan using wood for the dai (stock), brass for the jiita (plating) and zinc alloy for the tsutsu (barrel).
It is crafted to look and feel like a real Tanegashima matchlock and to meet import laws for most countries, which is why it is a non-functional replica.
Although the powder box can be open, the trigger can be pulled and the hammer will drop, it cannot be made to fire so will be shipped as a movie prop.

A beautiful antique replica of the finest quality and a perfect addition to any Samurai Warrior's Armoury!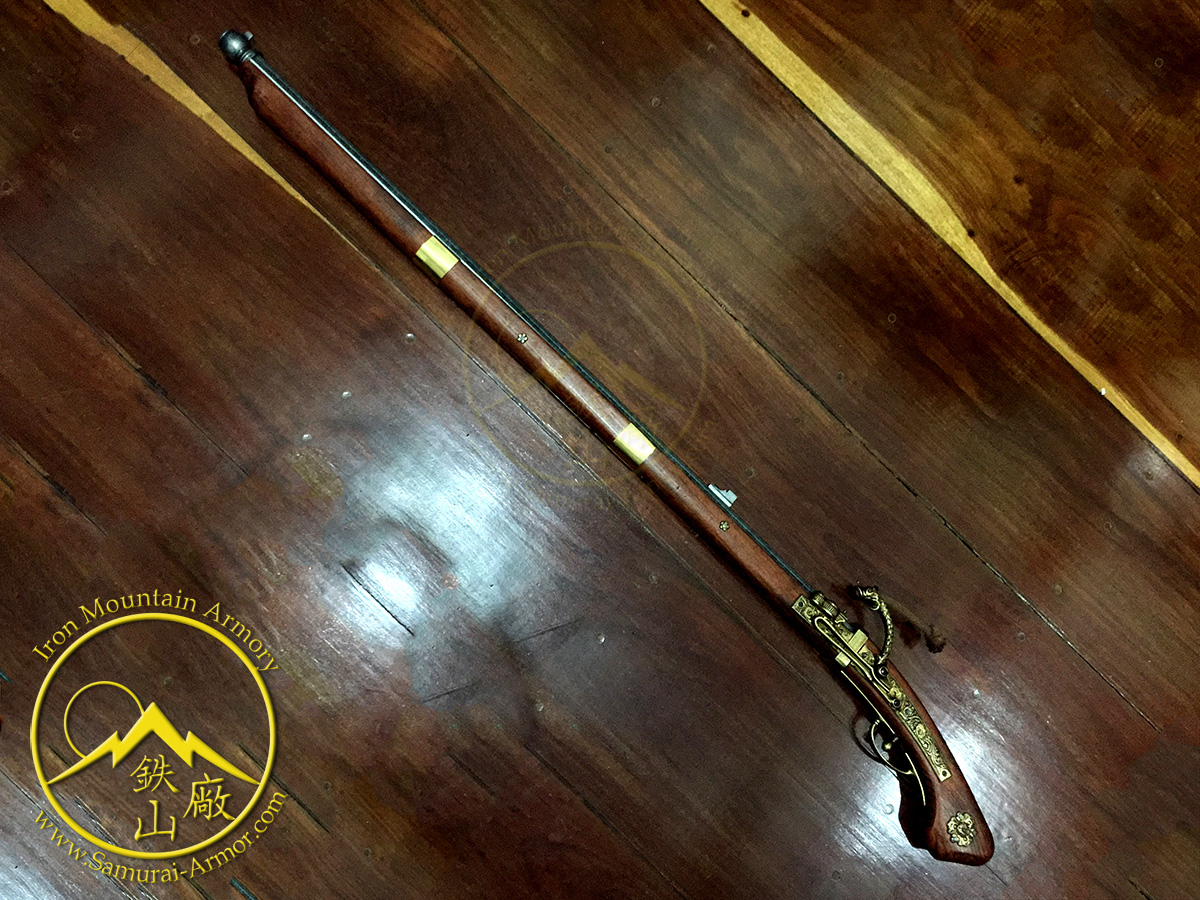 Specs:
Barrel Length: 86cm
Handle/Grip Length: 25cm
Overall Length: 111cm
Weight: 2kg
Materials: Wood, Brass, Zinc Alloy
Authentic Reproduction - Full Sized - Highest quality

Hand Made and Imported from Japan.
You must be 18+ to purchase this item
Warning: These imitation antique replicas are illegal/restricted in some states/areas, if you are unsure please contact your local authorities to confirm legalities.
By purchasing this item you confirm that you understand and have conformed to all laws within your state/territory.
We will not be held responsible or liable for any reason of non-compliance